News
Loosening the Ad Tech Bottleneck
IABM Journal Article by Ad Insertion Platform: Loosening the Ad Tech Bottleneck.
January 10, 2023
The two basic premises of broadcasting haven't changed for the last 100 years or so. One, give viewers compelling programming and they'll watch. Two, effective monetisation is critical for supporting all that programming.
However, the methods for creating, distributing, and consuming all that content have undergone a dramatic transformation, especially in the past few years. Yes, viewers can still see content on a traditional tuner-based television set, but that's now only one viewing option and quickly becoming the minority when we see that for some TV set manufacturers, roughly half of their buyers are now consuming content only using online applications.
Streaming services and over-the-top (OTT) platforms have emerged far beyond being niche technologies to become mainstream content superpowers. Connected TV (CTV), which enables video content to be delivered and viewed through internet connectivity, is booming. New streaming content delivery models like Free Ad-Supported TV (FAST) channels or Advertising Video on Demand (AVOD) have emerged in the last year to become prevalent in the U.S. market. They are also popping up rapidly in other territories, combining a more and more quality content experience without the need for a subscription and supported by scheduled ad breaks inserted for live programming or Per/Mid/Post roll for VOD.
The good news is this plethora of streaming content options has given consumers more choices for viewing. It's also opened up new monetisation opportunities, enabling broadcasters and content owners to provide personalised and targeted advertising experiences to their audiences rather than using Gross Rating Point (GRP), the standard measure of media delivery in advertising
There are two primary options for monetising the content experience. One is to make the viewer pay directly for the content, the second is to sell advertising to propose the content "for free" to viewers. Interestingly, some broadcasters or OTT providers use models that combine both these options like the new entry level Netflix or Disney+ offer.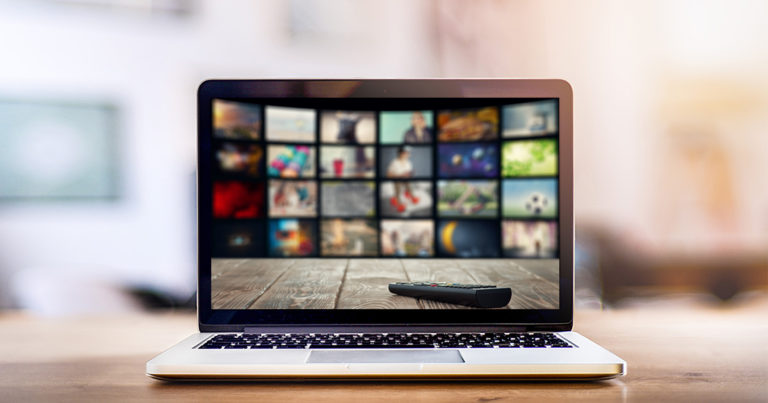 But we noticed that the OTT world has taken a renewed interest in the free ad supported model perhaps due to a "subscription fatigue" from users at the same time as streaming services costs are increasing.
The challenge is that not all these delivery and advertising technologies are evolving at the same pace.
Monetisation was historically managed by Client-Side Ad Insertion but is now often managed by Server-side Ad Insertion (SSAI) for video which enables the seamless delivery of video ads into content streamed on internet-enabled devices and a much better viewer experience avoiding buffering.
Despite this technology becoming more powerful and flexible, there is an immediate need for more advanced SSAI features beyond the simple and accurate insertion of ads. The growing complexity of content providers delivery strategy, OTT platforms requirements and contractual agreements, advertising countries regulations, and privacy laws are highlighting a need to have enhanced Dynamic Ad Insertion (DAI) solutions able to manage insertion workflows and rules and not just a "simple" manifest manipulating technical component.
But there are some roadblocks including lack of diverse feature sets and platform visibility.
New Ad Tech Solutions for a New Market
With the rapid growth of FAST channels and delivery of OTT services for CTV, SSAI customers need advanced digital ad tech solutions customizable to their individual workflows to move to an enhanced DAI world fitting their needs. An example is volume split, where you want to split the inventory in percentages with each split following their own workflow (like a volume split between the TV set manufacturer and the publisher inventory). This can be advantageous to have it in your SSAI solution. It is certainly strategic to maintain a separation between your video delivery process and your ad tech stack but also to keep additional data on what is happening on the delivery platform.
Another example is device split, where you want to define which ad, promo or content will be inserted for mobile devices and which will be inserted for CTV users for example. These functionalities are sometimes provided by the ad server or header-bidding solution, but these are additional services incurring incremental costs, the implementation can be complex and very few options exist on the market. Customers benefit by separating video delivery from their ad stack while still being able to manage their providers separately without being forced to change video delivery components each time they want to change their header-bidding or ad server solution or do A/B testing to compare solutions or even work with multiple of them at the same time depending of countries / OTT Platforms or their own rules.
Blackbox versus Transparency
One downside of the Adtech world is the common tendency to create wall gardens when the right course is to follow the path of Open Internet. Many advertisers want transparency to understand where their ads are played and from which path. But this transparency must also work the other way for publishers to better understand why sometimes high-quality content, fully compliant with privacy laws and providing a brand with safe ad inventories, is not targeted by the programmatic stack or monetisation partners.
Having an independent provider at the SSAI level in the video delivery chain will enable data collection that gives visibility into video delivery, deeper audience information and transparency about fill rates, ad performance, and missed opportunities from all partners.
SSAI at a Crossroads
Server-Side Ad Insertion is at the crossroads of the video and the ad-serving industries. Most existing SSAI products and solutions are mainly only manifest manipulators.
The role of the manifest manipulator is to retrieve the manifest from the original stream, obtain a list of video or ads from the ad pod, mainly created by a call from an ad server to insert when detecting a specific marker, stitch them in the manifest of the stream, user by user to provide targeted stream to each of them by returning this updated manifest to the video player.
The additional feature that some SSAI solutions are providing are adding bumpers or a simple fill slate at the beginning or at the end of the ad break.
Another valuable feature supporting ad break scheduling is pre-fetching, which allows SSAI systems to "look ahead" to an upcoming ad break. Even if the exact start time and duration of the break is dependent on in-play decisions, a theoretical target break length can still be determined in advance with sufficient time allowed for calls to be made to the ad servers especially when using programmatic or open programmatic.
If needed, the SSAI platform can then dynamically adjust the break length based on the real duration retrieved from the original manifest when appearing, delivering a correct, personalized, and true "TV experience" while maximising the monetisation opportunity.
Go Beyond Manifest Manipulation with SSAI Ad Break Management
In the television and streaming ecosystem, ad breaks or ad pods are tightly controlled when it comes to scheduling or exact durations. When you're calling your ad server to fill a specific ad pod duration, if you request 120 seconds of ads, you don't always get the entire duration filled with ads. Sometimes you get only one or two ads. Most of the current SSAI platforms use a simple slate to fill this gap, hardly the greatest user experience. This solution wasn't of course accepted in traditional TV where there is no way to have a static slate shown for up to three minutes on a live TV channel. It is from our point of view the same for OTT as we distribute potentially on Connected TV where the same level of quality and viewer experience is expected from viewers and publishers
Instead, you can highly enhance the quality of your service to viewers by managing these potential gaps with a dynamic content and promotion management solution. Now, you can automatically select different promotions or auto-promotion of your service or even content for a specific period of time, depending on the delivery platform or device. For example, go even deeper with rules by deciding to use the longer one to avoid chaining 15 promotions of five seconds each in length in succession.
Scaling
There is a direct link between ad revenues and the ability of the SSAI and the ad break management to scale. High-volume, event-based live content like sports generates a high volume of concurrent streams to manage. There is usually a very high ramp-up rate on a service as viewers frequently join a stream at the last minute before it starts.
The manifest manipulation must be able to manage these two constraints, but also the ad break component. Most users will join a streaming event before it starts but during an ad break, creating a great opportunity to generate ad revenues.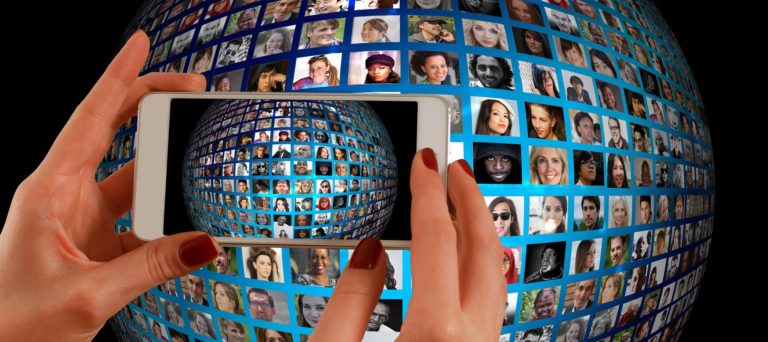 Multiple Streaming Formats
While many configurations are currently compatible with standardized protocols like HLS or MPEG Dash, some SSAI providers cannot manage specific configurations like mono period as an entry on MPEG-DASH. This means sometimes having to re-adapt or even replace your packaging solution. There are also many encoders/packagers on the market so it's important to check that your SSAI solution can handle multiple streams in varying formats.
Simplifying the SSAI Complexity
An effective new-generation SSAI platform bridges traditional linear video delivery infrastructures with the digital ad tech world. But the solution must manage huge volumes in parallel, understanding the ecosystem and the different bricks in the complete chain.
It may seem attractive to put all your eggs in one long-term basket, especially as ad technology keeps evolving. But it makes more sense to opt for an agnostic, independent, dedicated vendor for SSAI acting as an abstraction layer to manage the entire ad insertion process, hide its complexity to clients but also provide a real web user interface that is not merely a technical component for developers using API.
Creating a layer of abstraction between your video delivery environment (transcoding, packaging, DRM, CDN, video players) and your ad tech environment with an easy visual interface that ad ops and technical teams can use gives your company flexibility and nimbleness while signaling your willingness to work with everyone.
Publishers today need a scalable platform that not only interacts and manages the increasingly complex ad insertion process but also provides a tool that makes the insertion workflow management easiest even for complex environments and requirements. Simply, the complexity for user must be the goal of a new-gen SSAI platform.
New-gen SSAI solutions also need to view and extract data on everything that is happening on the video delivery process and on the Adtech components. Finally, the new-gen SSAI must also provide monitoring features to be integrated in an overall technical supervision ecosystem.
New technologies are reaching the market to help streaming services overcome the current challenges of ad-blocking, latency, transparency, multi-platforms distributions, and device fragmentation. The right solution, such as Ad Insertion Platform's Server-Side Ad Insertion technology and its Ad Break Composer can enable streaming platforms to explore new revenue streams by maximising their premium OTT ad inventory value but also by viewing and deeply understanding how their OTT platform is performing.
The ultimate benefit for broadcasters, publishers, rightsholders and content-owners is a comprehensive, transparent, monetisation solution seamlessly delivering ad-supported video content to multiple platforms – while enhancing, not detracting from, the viewer experience.
Let us know how we can help you today!
If you have any need on Server-Side Ad Insertion, broadcast ad insertion or ad monetization of your live or on-demand contents, don't hesitate to contact our team.
Get started today