News
IBC2023 is around the corner; let's meet!
The countdown for this year's International Broadcasting Convention (IBC) has started and we are ready to meet you once again in Amsterdam! You can find us from 15-18 September in the IABM meeting room: 2.EF001
Meet us at 2.EF001
If you want to boost your content and advertising ROI, keep full control of your ad experience and ad inventory, or if you want to navigate through the complicated and always evolving digital ad insertion world, make sure to book a meeting with us! We are there to help you manage, analyze and strategize digital ad insertion while improving the end-user audience experience!
Book a meeting with our team here
Don't forget to use our customer code when registering to get a free ticket as a visitor!
See you at IBC!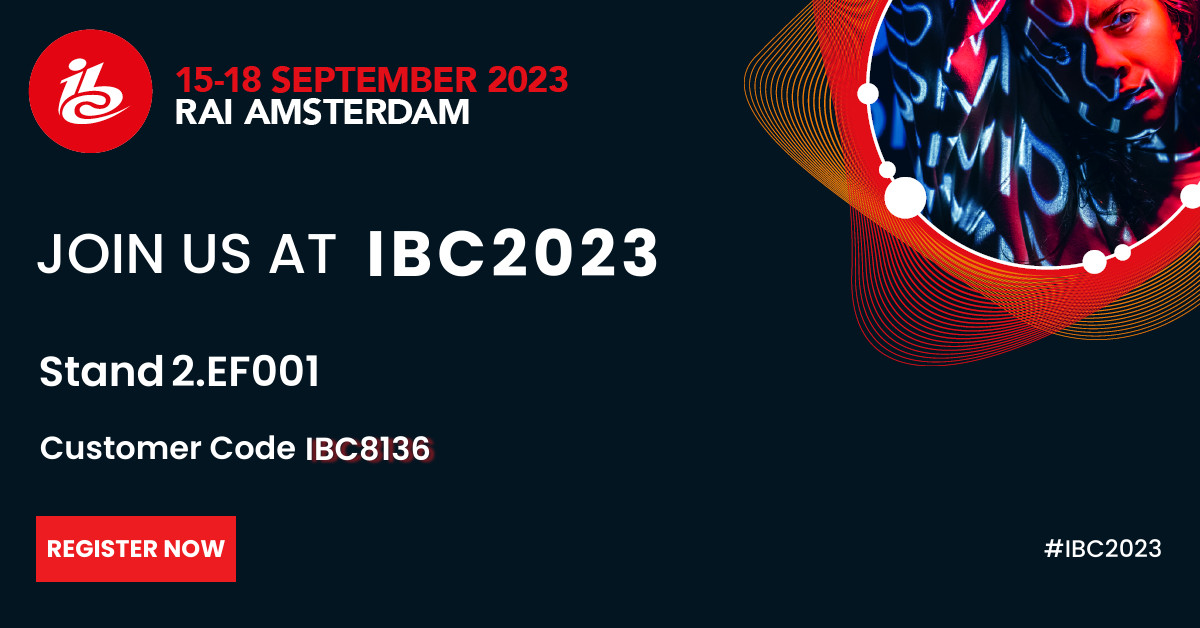 Let us know how we can help you today!
If you have any need on Server-Side Ad Insertion, broadcast ad insertion or ad monetization of your live or on-demand contents, don't hesitate to contact our team.
Get started today